CURRICULUM VITAE
Dr. Patrick Lermen, born in 1965, is a freelancer specializing in group and corporate planning, reporting and controlling, consolidated accounts, and company valuations for mergers and acquisitions. After studying business administration at Saarland University and graduating with a degree in business, he worked as a lecturer at numerous universities and completed his doctorate.
From 1992 to 2000 he worked for ZF Getriebe GmbH in Saarbücken as a project manager, then department head for consulting, service and IT controlling. During this phase he was responsible for numerous software and organization projects, including in the field of SAP and document management, some in group-wide projects. He was also responsible for budgeting and settling IT investments and costs. From 2000 to 2002 he was a commercial manager responsible for two IT companies. In this role he evaluated new companies and undertook acquisitions for companies as well as company restructuring measures.
Dr. Lermen has been working as a freelancer in the fields of finance and controlling since 2003. One of his key areas of activity is corporate and group planning, and valuing companies for mergers and acquisitions. This also includes preparing financial figures for negotiations with investors and banks, and presenting companies in company reports and sales prospectuses. There are numerous companies that he looks after on a long-term basis, supporting their development.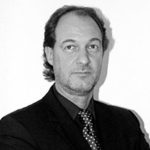 CONTACT
Dr. Patrick Lermen
match.IT GmbH
D – 66119 Saarbrücken
Phone number: +49 681 41 09 70 60
Fax: +49 681 41 09 70 69
Mobile: +49 172 66 32 20 8
Email: p.lermen@match‐it.biz