SERVICES FOR OWNERS
As an owner, you are looking to sell your company
or to find a successor for your business:
Your energy and expertise has made your company what it is today. Your life's work is done.
You are now planning your future, and want to sell your company and reap the rewards of your hard work.
Company sales in the IT sector or the search for a successor for an IT business are both elements which can be well thought through and determined via intensive consulting.
As an entrepreneur, you are used to calling on expert assistance before making your decision.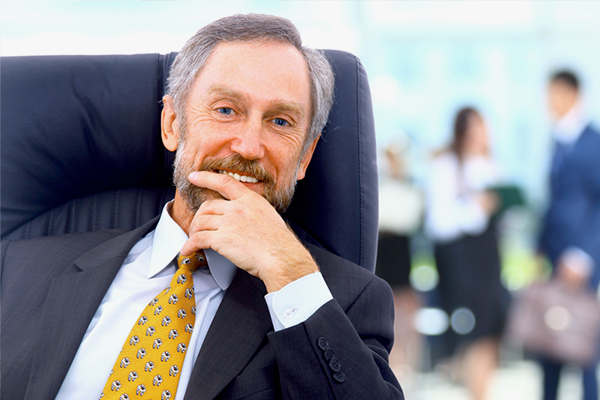 Now is the time to do so again, because there are lots of questions that will need expert answers in the near future:
How could the succession / the search for a successor work?
Is there an internal solution for company succession or should I find the right partner from outside?
What is my company worth – and how do I achieve a reasonable price?
How can the sales/succession process be kept discreet?
What needs to be taken into account for an IT company sale?
The M&A loop is match.IT's very own procedural model for company owners. The M&A loop ensures successful company sales and succession planning in the IT sector, across all three of the key phases for succession:
Strategy and search phase
Negotiation phase
Integration phase
Match.IT is your experienced partner for company succession, consulting on the search for investors, and company sales.
REASONS FOR SELLING
Why owners want to sell their IT companies
PERSONAL LIVE PLANNING
"Silver agers" wanting to make an exit

Lack of successors within the company or family

Differences between shareholders

Health problems
GROWTH LIMITS
Shorter innovation cycles

Traditional IT as a commodity with pressure on margins

Lack of internationalization

Reduced access to the labor and capital markets
MARKET TRANSFORMATION
High investment needs due to digitization

Need to adapt traditional business models

Competition from new players on the market

New partnership arrangements required
SUCCESS FACTORS FOR A COMPANY SALE
Draw up a realistic and comprehensible business plan

Make your profitability transparent

Have a clear (ownership) structure and a sound balance sheet

Demonstrate a viable organization

Develop a clear M&A strategy

Sufficient preparation time and enough momentum during the transaction
OUR SERVICES FOR OWNERS
Building on its M&A loop, match.IT provides IT companies with a broad package of services:
We undertake the M&A readiness checks.

We work with you to develop a M&A strategy.

We help you with valuation and pricing.

We help you to (re-) design your business model and to develop your business plan.

We develop the measures required to ensure your company's salability.

We prepare the sale process and devise teasers and exposés for this purpose.

We select potential prospective buyers, contact them and hold confidential initial discussions.

We perform a "matching" to ensure that the purchasing company is the best possible strategic fit.

We help you to draw up the "letter of intent" and moderate the sales process, and also support you during the due diligence process.

We provide structure to the transaction as a whole and steer the overall M&A process.
Overview of the benefits for owners
PERFECT FIT
We find you the partner that is the best fit for your company – because only a high level of strategic fit will ensure a high valuation when setting prices and a sustainable continued existence for the company being sold.
PARTNERSHIP ON EQUAL LEVEL
Match.IT's experienced team provides you with M&A and IT sector expertise and also serves as your point of contact for difficult negotiation situations and strategic decision-making processes.
ACCESS TO A COMPREHENSIVE NETWORK
Match.IT can introduce you to a comprehensive network of contacts with national and international investors, as well as other business partners such as auditors, tax advisors, and attorneys.
MAKING THE PROCESS EASIER
Match.IT steers the entire M&A process for you, from strategy development to finding a partner through to successful contract negotiations and post-merger integration.
M&A VALUE LOOP
Our procedural model for M&A transactions in the IT sector
M&A VALUE LOOP
Take a look at the video.