M&A Value Loop for owners
The M&A loop is match.IT's very specific procedural model.
It ensures that M&A transactions are successfully implemented for both owners and investors on the IT market, across three key phases: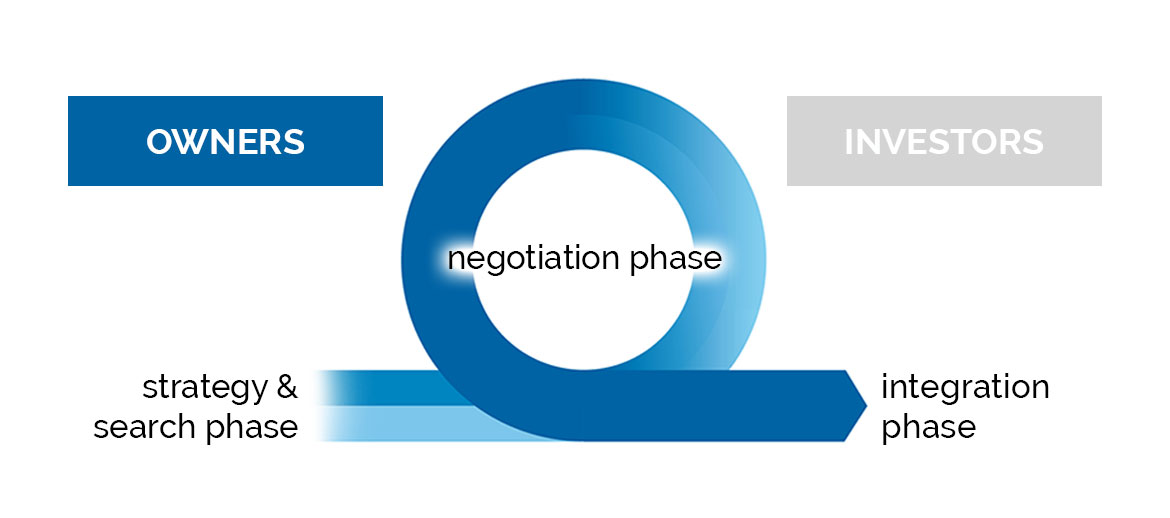 The M&A loop is our guideline for preparing and implementing M&A transactions in the IT sector.
The aim is to ensure high-quality project results.
The following interactive process model shows the individual work steps of an M & A transaction from the perspective of an owner.
M&A VALUE LOOP
Take a look at the video.