CURRICULUM VITAE
Frank Strüver, born in 1971, is a partner at match.IT GmbH and works as a management consultant with the management and strategy consultancy Krupsconsultants GmbH.
Mr. Strüver completed law studies specializing in commercial law at the universities of Kiel and Cologne, where he then worked as an assistant after his studies were complete. Further studies in business, MBA seminars in the USA, and a dissertation in the field of commercial law round out his academic profile.
Mr. Strüver began his professional career as a consultant for an international management consultancy, and then spent many years as a manager and member of the executive board for listed companies in the IT services sector. In his work he shaped numerous change processes and was responsible for numerous integration projects.
As a management consultant (and in advisory board roles) he is now continuing these activities, which include looking after complex projects in the fields of business segment development and post-merger integration. Mr. Strüver is also a lecturer at an international university where he teaches turnaround management, commercial law, and corporate governance.
As well as developing business segments and ensuring optimum structure for change processes, he also focuses on efficiently integrating organizations in post-merger phases.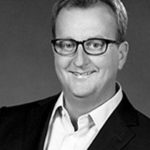 CONTACT
Frank Strüver
match.IT GmbH
D – 66119 Saarbrücken
Phone number: +49 681 41 09 70 60
Fax: +49 681 41 09 70 69
Mobile: +49 151 11 74 34 89
Email: f.struever@match-it.biz